Author Profile
Bruce Vail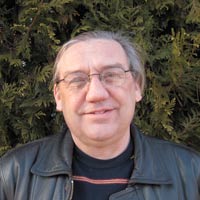 Bruce Vail is a Baltimore-based freelance writer with decades of experience covering labor and business stories for newspapers, magazines and new media. He was a reporter for Bloomberg BNA's Daily Labor Report, covering collective bargaining issues in a wide range of industries, and a maritime industry reporter and editor for the Journal of Commerce, serving both in the newspaper's New York City headquarters and in the Washington, D.C. bureau.
Vail has also worked inside the labor movement as a staff writer, researcher and editor for the Marine Engineers' Beneficial Association (AFL-CIO). Based in the Washington, D.C. office, Bruce helped produce the union's various publications and also worked on organizing and legislative projects between 1996 and 2005.
Currently living in Baltimore, Md., Bruce has been a member of The Newspaper Guild-Communications Workers of America, and the Office and Professional Employees International Union.